What is Hyperbaric Oxygen Therapy?
Inspiration Health is honored to bring mild pressure hyperbaric therapy to the midwest and look forward to helping inspire you, on your health and wellness journey. Hyperbaric therapy results in an increased amount of oxygen dissolved in the blood, and subsequently to the whole body! This promotes a decrease in inflammatory processes at the cellular level. Supplemental oxygen may or may not be necessary.
Are you interested in hyperbaric therapy?
Hyperbaric Therapy
Learn How It Works!
What is Hyperbaric Therapy?
Hyperbaric Therapy is a medical treatment used for a variety of medical conditions. It may be a primary treatment for some disorders, but for most, it is helpful in conjunction with medications, nutrition, lifestyle changes, and wound care. During hyperbaric therapy sessions, patients are placed in a chamber which is pressured at 1.3 ATM. This increases the oxygen level in the blood and ultimately in the body tissues.
How Does Hyperbaric Therapy Work?
Pressure is delivered to the patient in a hyperbaric chamber, which increases the amount of oxygen that can be delivered to the body tissues by the blood. This increase in available energy leads to building and repair at a cellular level. Supplemental oxygen can be added, but may or may not be necessary.
Results
In order to benefit from Hyperbaric Therapy, you will likely need more than one session. The number of sessions is dependent upon your medical condition and response to the therapy. Some conditions may require several sessions (5-10) whereas non-healing wounds or chronic conditions may require 20-40 treatments. To most effectively treat medical conditions, Hyperbaric Therapy is usually part of a comprehensive treatment plan provided with other treatment modalities and/or supplements designed to fit your individual health needs.
Is Hyperbaric Therapy Safe?
Hyperbaric Therapy is prescribed by a physician and performed under medical supervision. Like all medical treatments and procedures, there are some risks associated with this therapy. These risks are quite rare and will be discussed in detail prior to starting therapy. Overall, Hyperbaric Therapy is extremely safe, especially with chambers pressurized at 1.3 ATM.
Frequently Asked Questions
What is the difference between Mild Hyperbarics and High Pressure Hyperbarics?
Mild Hyperbarics is generally a pressure protocol up to 1.3 ATA (atmospheres absolute) or 4 PSI (pound per square inch). High Pressure Hyperbarics involves pressures above 1.5 ATA. These pressures are achieved in a variety of chambers currently available on the market, including monoplace, multiplace, and portable chambers. Inspiration Health uses soft-sided chambers that provide pressure up to 1.3 ATA.
How many treatments are needed?
Each case is different and your clinician may regulate protocols depending on a patient's condition, disease, prognosis, and improvements through the course of therapy. Chronic conditions may take more than 20 sessions.
Does insurance cover hyperbarics?
In the United States, there are certain indications which insurance covers. Currently, Inspiration Health is categorically excluded from health insurance coverage.
Can I use hyperbaric therapy for improved health and wellness?
Mild hyperbarics are being used by many different people. For example, athletes enjoy the benefits from hyperbaric therapy primarily for injury prevention, optimal performance, and recovery/rehabilitation.
Can I overdose on oxygen?
Adding enriched oxygen into a hyperbaric environment does need to be monitored. Oxygen toxicity, in the setting of 100% oxygen, can occur ar pressures greater than 1.5ATM. At Inspiration Health, enriched oxygen is provided through an oxygen concentrator, which greatly reduces any risk of oxygen toxicity. Additionally, oxygen toxicity has not been observed at lower pressures.
Who is it good for?
Hyperbaric therapy may be helpful for a variety of conditions, and can be used in children, adolescents, and adults. Click here for a list of conditions.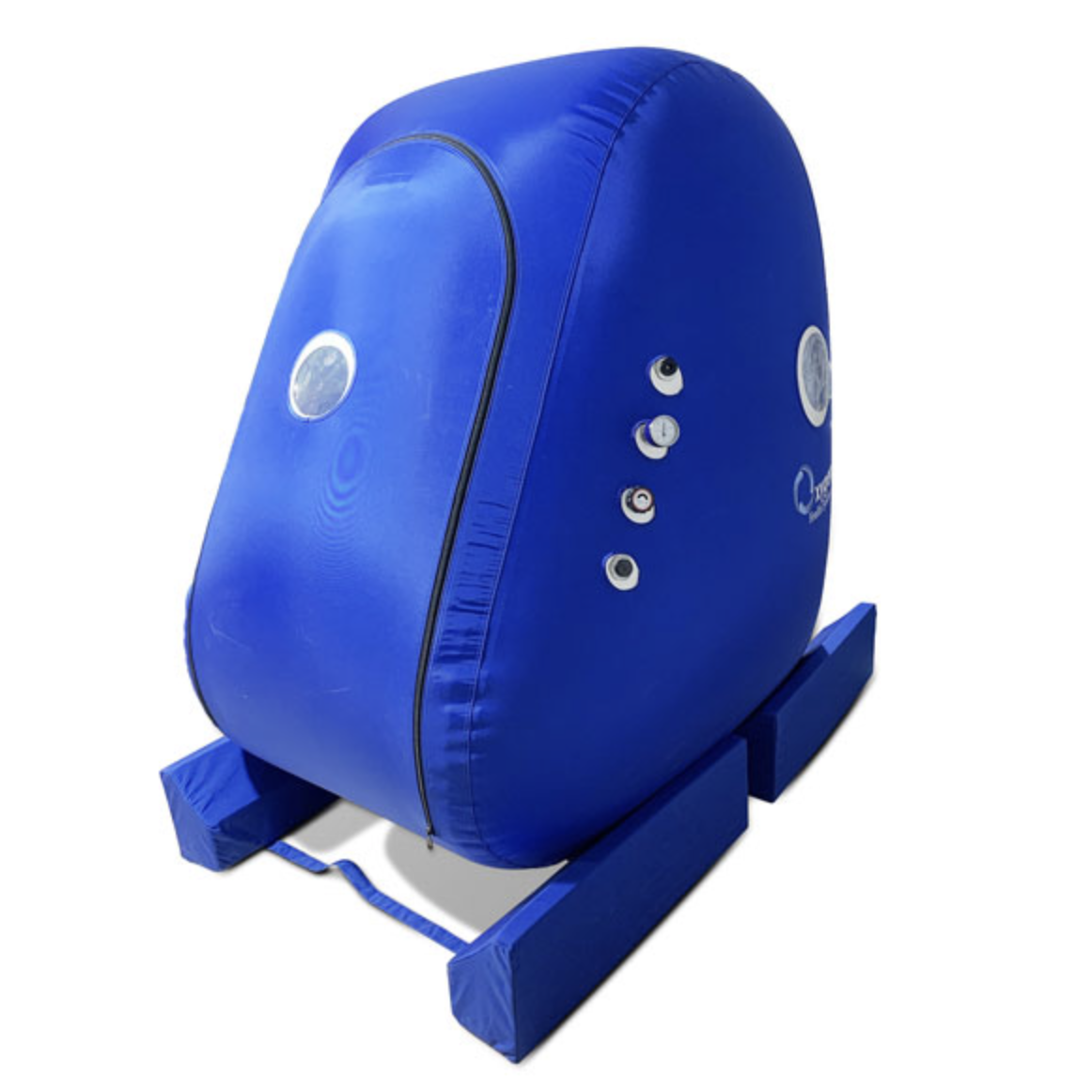 What Does Hyperbaric Therapy Feel Like?
Hyperbaric Therapy is pain-free. Patients can lie or sit comfortably in the chamber. Patients can read, do crossword puzzles, book work, or nap if they wish. During certain stages of the treatment, patients may experience a sensation of fullness in their ears. This is similar to that which is felt while flying in an airplane or driving down a mountain. This is because the eardrum is responding to the changes in pressure. As part of the introduction to treatment, patients are taught several easy methods to avoid ear discomfort. Anyone interested in hyperbaric therapy will have the opportunity to consult with Dr. Derr, who will review pertinent medical history and determine if hyperbaric therapy is appropriate.
What to wear
We ask that you wear clothing that is comfortable. Layers are helpful.
What to bring
Identification: Your driver's license, military ID, school ID card with a photograph (If you are a minor under 18, you must have your parent/guardian with you for your first appointment.)
How Long it Will Take
Typical sessions are 60 minutes in length so please allow up to 90 minutes for your entire appointment.
"I am typically a "headache person". However, since I started mild hyperbaric therapy sessions, my headaches are gone. This is awesome!"
"Noticeable improvement in nerve pain and all over body pain, headache relief, better sleep and overall, I just felt better!"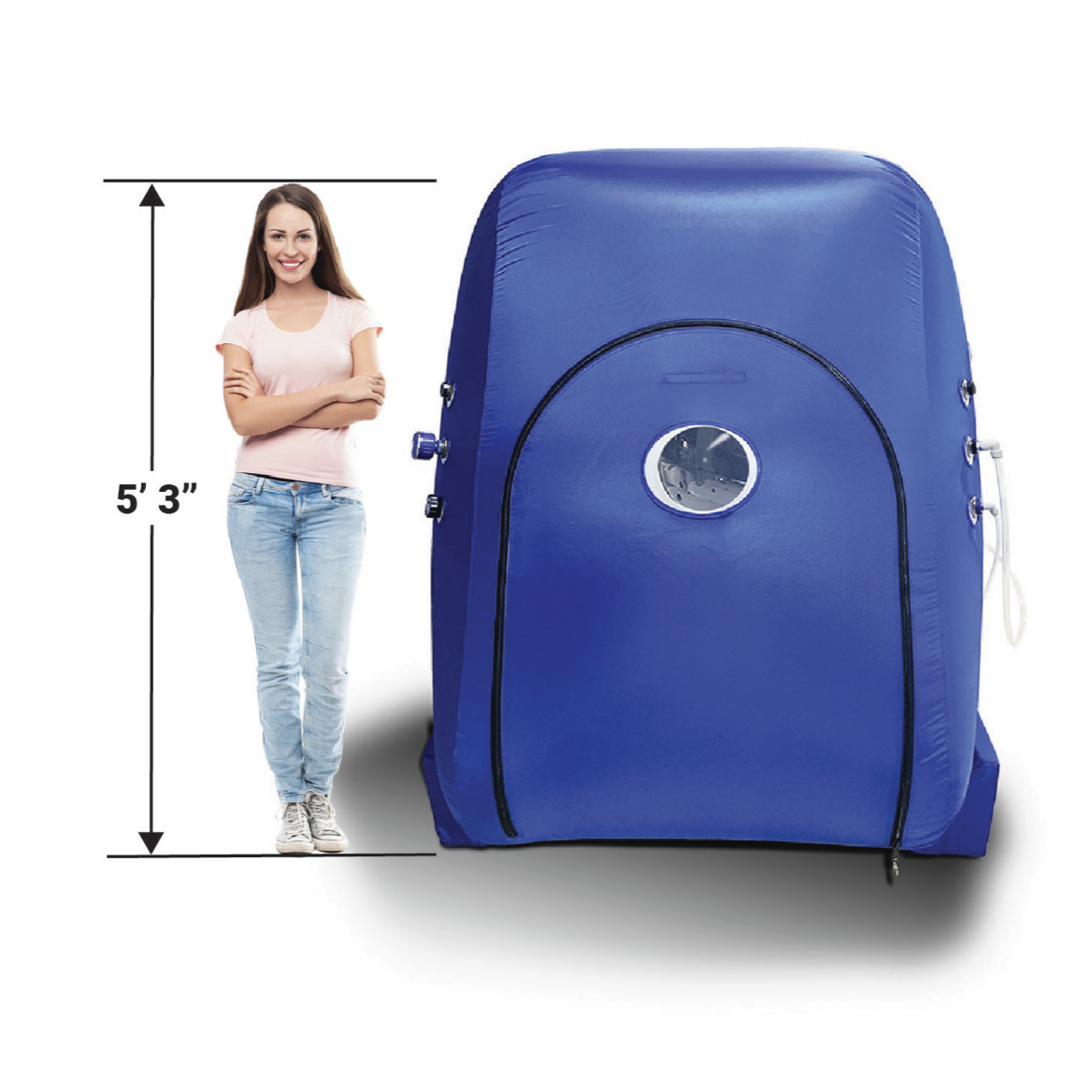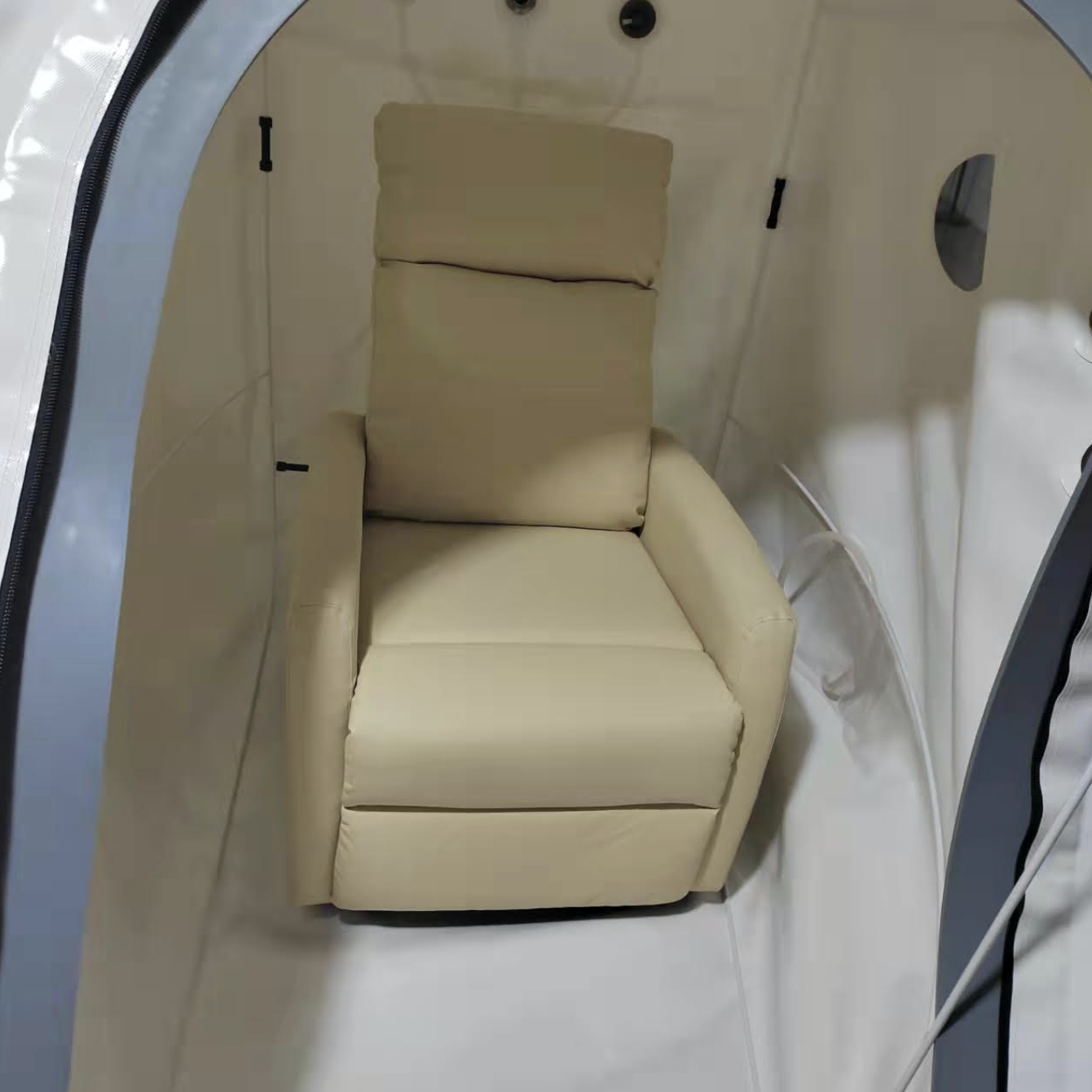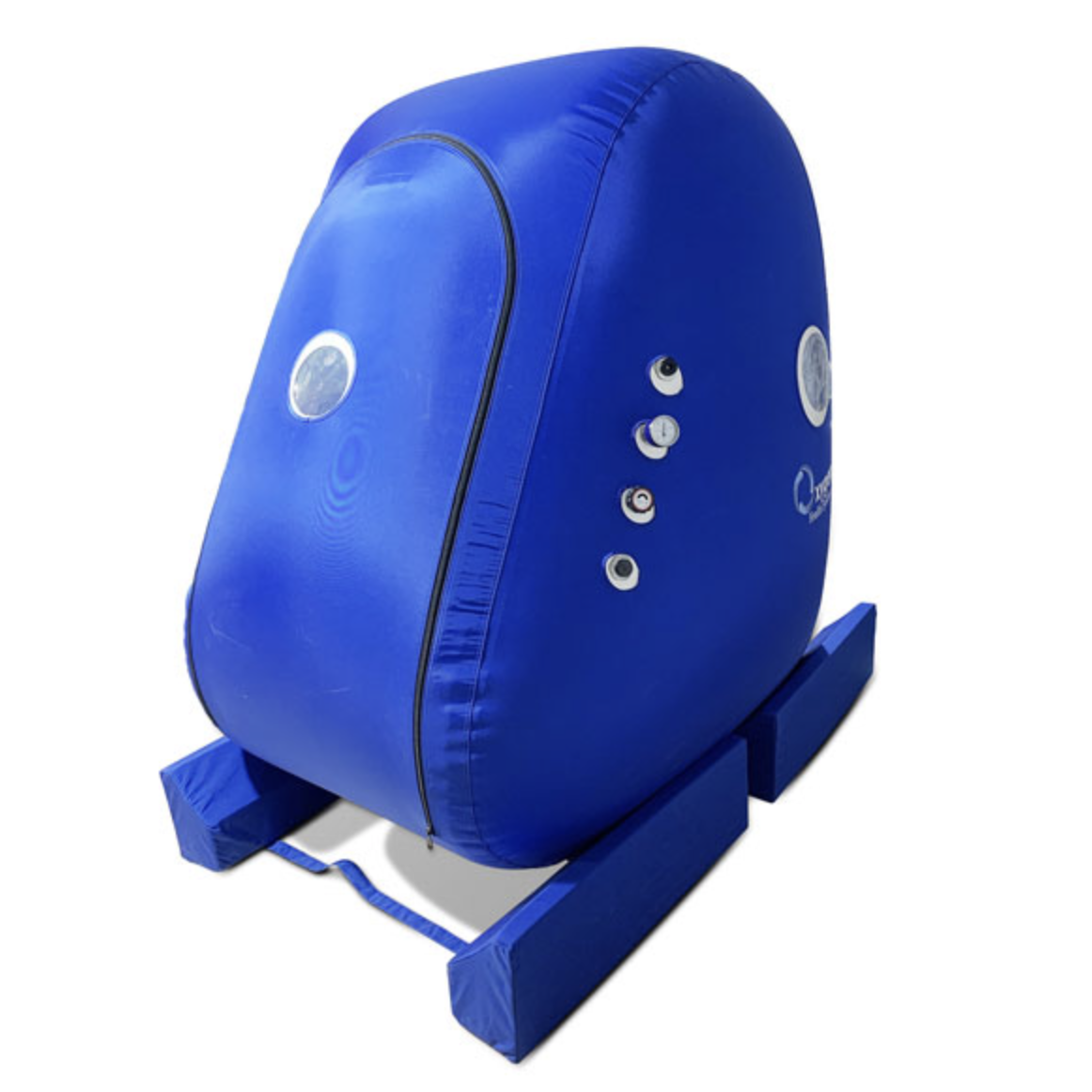 If you are interested in purchasing a chamber for home use, we can help!
We are honored to bring mild pressure hyperbaric therapy to the midwest!
We are honored to bring mild pressure hyperbaric therapy to the midwest and look forward to helping inspire you on your health and wellness journey. Hyperbaric therapy results in an increased amount of oxygen in the blood, and subsequently to the whole body! This promotes a decrease in inflammatory processes at the cellular level.
Sessions can be purchased in a variety of packages. Each session is based on 60 minutes of treatment at the designated pressure set for you.
Non-member $50.00 consult fee credited toward any session package purchased. Forward Family Healthcare members get 10% off. Refer someone and save 10%!
3 sessions – $330
5 sessions – $450
10 sessions – $850
20 sessions – $1600
30 sessions – $2300
40 sessions – $2900
Jenna Derr, MD
From the age of four, Dr. Derr knew she would be a doctor. Ever since then, she's had a heart for others' wellbeing and has a long-held passion for making sure others are well and taken care of. Fast forward to today and she's honored and grateful to practice her unique brand of care and medicine. Integrity, honesty, excellence drive Dr. Derr's abilities to come alongside her patients, to walk with them with encouragement and compassion, and to lead them as they seek and maintain healthy and well-lived lives.
Email Us
info@inspirationhealthnebraska.com
Our Location
218 West 39th Street
Kearney, NE 68845
Consent and Health History
Payments
We accept cash, check, or credit cards. We are unable to accept insurance for off-label hyperbaric treatments. Please bring your preferred payment medium, as payment will be due at the time of your appointment.
Get In Touch
Do not send/include your medical information in message.
Disclaimer: This website does not provide medical advice. The information, including but not limited to, text, graphics, images and other material contained on this website are for informational purposes only. No material on this site is intended to be a substitute for professional medical advice, diagnosis or treatment. Always seek the advice of your physician or other qualified health care provider with any questions you may have regarding a medical condition or treatment and before undertaking a new health care regimen, and never disregard professional medical advice or delay in seeking it because of something you have read on this website. ​ These statements have not been evaluated by the Food and Drug Administration. This product is not intended to diagnose, treat, cure, or prevent any disease.